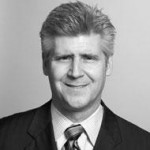 EPIIC Nights Speakers Series with Brett Trusko
Wednesday, August 26th
UCCS, Berger Hall – 5:00pm
Innovation: From Overexposed to Profession
The term "Innovative" has been used to describe everything from phones to fruit, with little regard to the discipline needed to develop and sustain a successful innovation program. Accordingly, we find ourselves playing a game where the rules are poorly defined and success is measured in how frequently and quickly you fail. According to the US P.T.O., 99.3% of active patents that are issued are not commercially viable. In his presentation, Brett Trusko, President of the International Association of Innovation Professionals (IAOIP) will discuss the evolution of the thought in innovation science and how companies who purposely use innovation as a business strategy are able to save billions of dollars by better predicting where, when and how innovation will and will not work. He will discuss the pathways to innovation and innovation science as well as the challenges of creating an agreed upon body of knowledge and mindset for professionalism in innovation. Additionally, he will discuss the necessary requirements of an innovation practitioner, manager and leader with an eye towards innovating under a new mindset, oriented toward degrees of success, versus frequency and speed of failure.
Don't miss this special event. Register Today!
About this Speaker
A global leader and driver in innovation science, Dr Trusko is founder and Chair of the International Association of Innovation Professionals. He's authored 6 books – 1 winning the Prose award, others as top sellers in Amazon for their category. He's a frequent speaker on the global stage and a professor of innovation, of big data, and of bioinformatics, and was recently named on of the 20 most influential professors in informatics. He's a Master Black Belt Six Sigma. Dr Trusko has driven massive data projects, delivered strategic projects to international governments and global corporations.