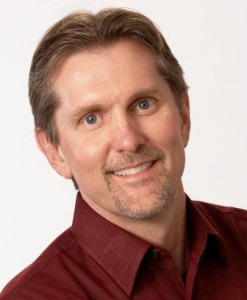 Vance currently is co-founder and CEO of Cherwell Software (www.cherwell.com), a company that only started selling a product in 2007 but already is rated in its market segment by industry analysts above such companies as IBM, HP, and CA.
Currently employing over 150 people, Cherwell has been profitable every year since 2008 and has grown, on average, over 100% each year. Cherwell's customer base includes such organizations as Fed-Ex, Corning, TV Guide, The Weather Channel, Focus on the Family, and UCCS. Starting numerous organizations (both for-profit and not-for-profit), Vance has learned many hard yet valuable life-lessons as an entrepreneur. Formerly, Vance was CEO of GoldMine Software, which at the time was ranked as one of the top 100 software companies in the United States. In 2009 Vance was given the Excellence in Entrepreneurship Award by Wake Forest University "in recognition of his entrepreneurial spirit, creativity, achievement and social responsibility." This year, Vance was named the Technology Entrepreneur of the Year for Colorado Springs by Celebrate Technology. Vance graduated summa cum laude from Wake Forest University in 1985 and The University of North Carolina School of Law with honors in 1988.
Topic summary for this EPIIC Nights event:
Creating a Thriving Organization
Learn from a life-long entrepreneur and discover his insights into building thriving organizations that have the potential to survive the test of time. These are organizations that are built to be profitable while experiencing solid growth. These organizations also are designed to attract the best talent because of the exciting, fun, and noble culture. As an entrepreneur, it is essential to understand the financial components that make an organization attractive to potential future buyers. However, it also important to consider the cultural strategies that allow the heart and soul of
the organization to endure. Learn how to organically fund and grow your business in a way that will fulfill your mission while making the money needed to thrive.
There is no fee to attend this event, but registration is required. Click here to register.