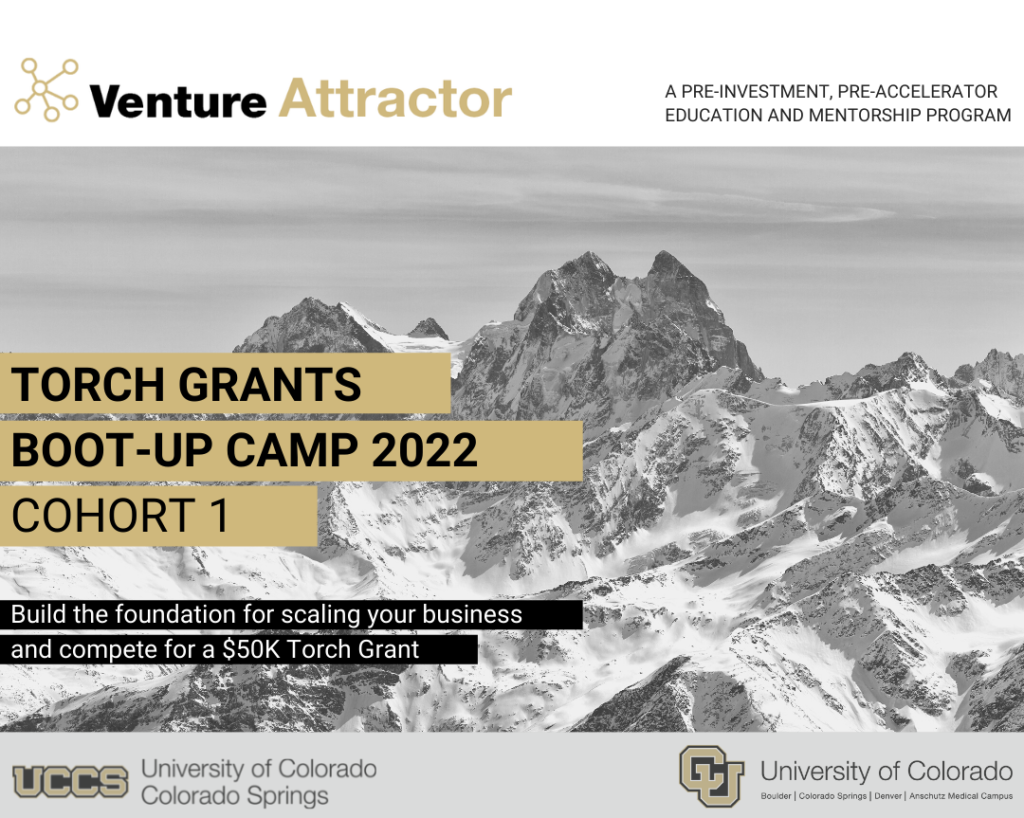 The Colorado Springs Venture Attractor welcomed its 2022 Cohort 1 companies into their Boot-Up Camp last month. Four Colorado-based ventures have joined the cohort from among a worldwide pool of applicants: Wear Bands, Linkup Point, Forevergreen Tech, and Salt Athletic.
As the ventures begin the Scale to $1M program, an online education and mentorship opportunity, the entrepreneurs will have high-impact action items to complete, including monthly 'progress pitches' to ensure accountability and other deliverables and milestones to achieve over four months. Each of the ventures has a dedicated mentor with whom they meet at least once per week.
The Scale to $1M online curriculum is taught by accomplished entrepreneurs and academics from around the country. The purpose of the Scale to $1M program is to help each of the participating ventures develop a foundation for scaling their valuation to the coveted $1M level. At that level of valuation, new opportunities for growth financing becomes available.
To read the full article visit: Venture Attractor Welcomes its 2022 Cohort 1 – UCCS Communique