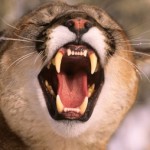 The Lion's Den Pitch Night
Presented by EPIIC
Wednesday, April 19th
 5:00 pm—7:00 pm
Berger Hall at UCCS
Join the El Pomar Institute for Innovation & Commercialization (EPIIC) and Peak Startup on Wednesday, April 19th, featuring six businesses pitching ventures, a lively panel of business-savvy judges, and interactive Q&A with audience members. The top business pitch will win the 1st place prize of $1000.
This event will be structured similarly to the popular ABC TV show Shark Tank™. Viewers have enjoyed the lively and interesting format of the show in which entrepreneurs present their business ideas to well-known investors.
The event will follow the TV show's format, featuring six local ventures. Entrepreneurs will have five minutes to pitch deals to a panel of entrepreneurs/investors. The panel will then provide feedback to presenters, ask tough business questions, and decide which teams are worthy of the $1750 in prize money. (1st Place Prize is $1000, 2nd Place Prize is $750)
The event is open to the community and students, investors and entrepreneurs are encouraged to attend.
Click Here to Register for this Event
Would you like to enter the Lion's Den?
Download PDF File for Rules of Entry
Have questions?
Contact Rhea Phaneuf at rphaneuf@uccs.edu